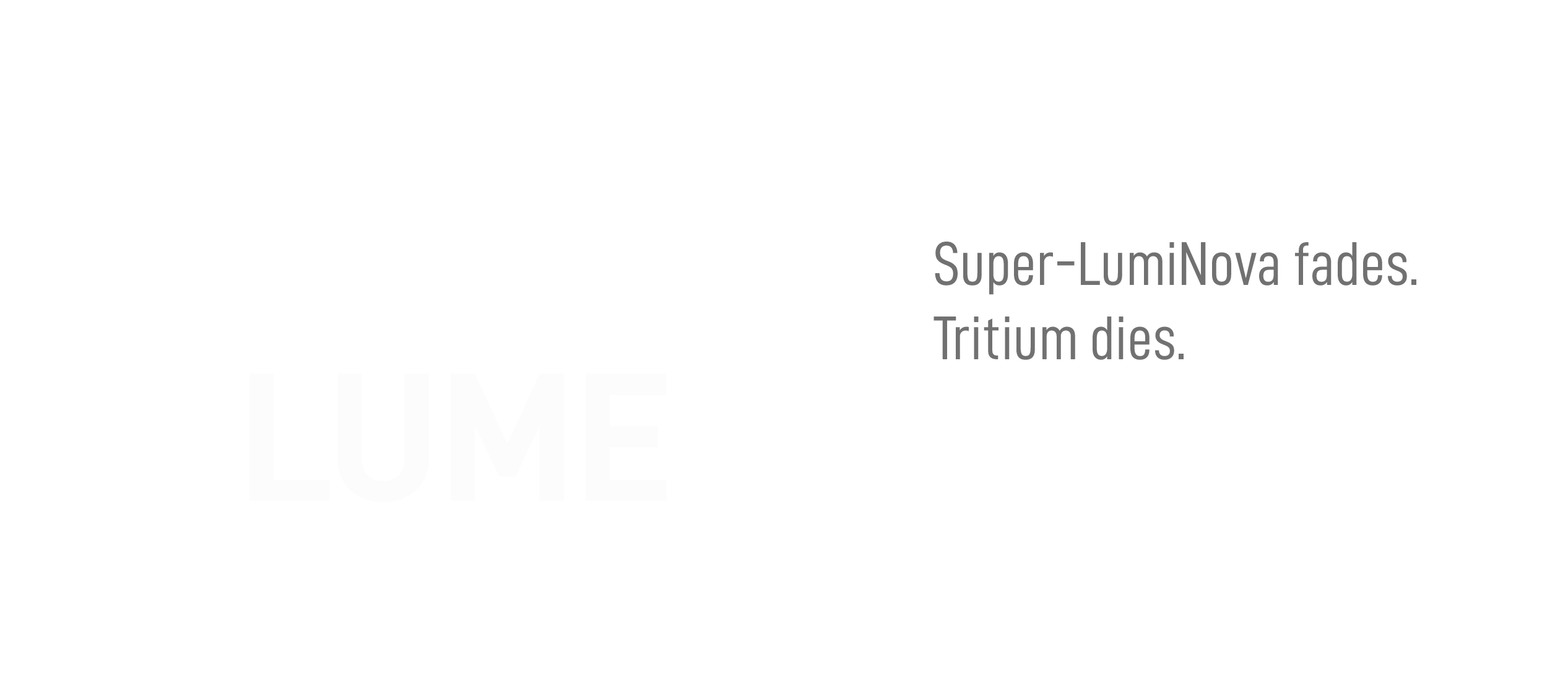 Enduro-Lume™ glows for up to 3-4 years before needing a fresh battery.
Enduro-Lume™ will continue to operate for decades with no degredation to its performance.
Enduro-Lume™ contains no radioactive elements.
Next-generation electroluminescence

No button to press. No two-second timer.
Just a constant, cool white glow.
Twelve purpose-built light emitting diodes are concealed beneath the bezel. Specialized circuitry and precision materials engineering enable the Enduro-Lume™ system to clearly illuminate the entirety of the dial at all times, while achieving incredibly long battery life (up to 3+ years).